About Us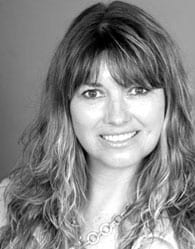 As a young girl, Anthea Baker would spend hours upon hours decorating and redecorating her much loved dolls house. As soon as it looked perfect she would pull it apart, changing the curtains and wall colour, then rearrange the wooden furniture until she had created a totally different look. It was evident even then that she had an eye for detail and a passion for colour and texture that set her apart from her peers. If there was a prize for the best dressed dolls house – there is no doubt that she would have scooped it!
It was no surprise then to Anthea's family when as an adult, she decided to formalise her passion and re-train in interior design. Anthea kept busy creating new interiors for her own portfolio of investment properties and ever changing family homes. As news spread of her talent, Anthea found herself frequently called upon to help friends (and their friends) as they prepared their homes for sale.
In 2006, as New Zealanders started to understand the benefits of professional homestaging, it seemed that the time was right for the birth of Homebase. In true Kiwi style the business started from the kitchen table (before it was quickly whisked off for a homestaging job). Each job was treated as a unique project rather than rolling out a mass standardised 'look'. It is that attention to detail which took the business from the kitchen bench to a large warehouse space on Rosebank Rd in Avondale where it is today. What hasn't changed is the attention to detail and the commitment to treating each job as a unique project requiring its own creative design.
Word of mouth was the only advertising when the business started some eight years ago and as they say 'good news travels fast'. Homebase now boasts a staff of 10 and a growing client base covering the length and breadth of New Zealand. All of Homebases talented homestagers are experts in their field – resulting in high levels of repeat customers and on-going word of mouth referrals.
When asked what else sets Homebase apart ,Anthea doesn't hesitate "Selling a home is extremely stressful. Sometimes we are working with homeowners who have just separated from their partner or need to sell for financial reasons. These people are grieving. We try to guide them through this process in a way that we would like to be treated ourselves. We understand that for most people their home is not only their biggest asset but an important part of their lives. Moving on brings mixed emotions and our staff have seen them all."
Whilst the core offering at Homebase is still homestaging, Anthea and her team also find themselves styling and designing commercial spaces, styling photo shoots for magazines and television, renting out furniture for events and helping out homeowners who want to stay put in their own digs but would welcome some professional styling tips . In 2010 the Homebase team were selected to be part of TVNZ's HOTEL SOS TV show. This really put Anthea and her team's design skills to the test which they passed with flying colours.
"No day is the same for me, and that's just the way I like it" laughs Anthea who says she has her absolute dream job!