4 Things you Need to Know About Staging a Property
---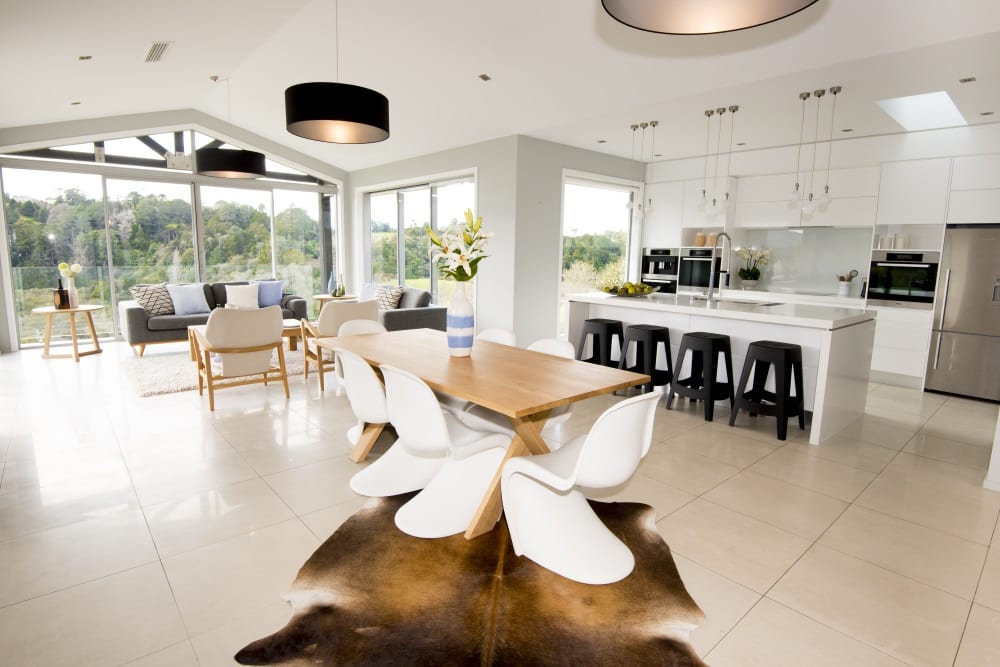 Ever wondered about whether you should engage a professional stylist to stage your home before selling? Here are four things the Homebase team thinks you need to know that will help you make that decision.
1. Plan to buy and plan to sell
When most of us purchase a home, we do a lot of planning beforehand. We explore different suburbs and decide where we would like to live. We research the market to determine how much we should be paying for a house. We trawl the internet for suitable properties and visit open homes. All this, because property is a large investment and we want to make the best decision. And yet, when it comes time to sell and realise the profit on that investment, we can be far more relaxed.
At Homebase, our recommendation is, make the most of selling your house by having a plan; a plan that begins the day you take possession of the property. For instance, why wait until you decide to sell before doing those major renovations or painting jobs? Why not enjoy your investment while you live there rather than just getting it looking great for someone else to move into?
Have a plan. Know when you are going to sell and start working towards that date early. Renovate the parts of your home that add value but do it early so that you can enjoy them for a while.
2. Selling a property costs money
If you're serious about selling, look at your property with a buyer's eyes. Perhaps have a friend look over the property and tell you what areas they think need a bit of a spruce up. Think about aspects of your property that you may not usually notice; like gardens, painting, furniture settings.
As you do this keep one thing in mind, "You have to spend money to make money." Doing all those little jobs that will excite a potential buyer may not be cheap, but do them well and do them right, and you will recoup the money spent many times over.
Once again, the key is to have a plan.
Work out how much you can afford to spend.
Make a list of the things you would like to improve around your property.
Ask for quotes from the necessary tradespeople.
Create a timeline of what work you will do and when.
Remember, your goal – it's not just to sell your property – it's to sell your property for a good price in what can be a highly competitive market. Take time and spend some money now, and you will make it back on the day it sells.
3. Make the decision to stage your property early and make it a priority
One thing you can do that will add to the marketability and value to your home is to stage your property so that it has a homely and spacious feel when perspective buyers visit – but this is a decision you need to make early.
Sometimes people say to me, "I'm going to have a go at selling my property without staging first. If it doesn't work, then I'll have a go with staged furniture." I immediately point out the crucial mistake they are making.
You see, when a prospective buyer visits your property, they will usually make up their mind very quickly – perhaps within minutes, or even seconds, of walking inside. This decision will be based on how the property feels to them; does it feel homely; does it feel like a place they would feel comfortable in? And, once that perspective buyer decides "no", it will be very difficult to persuade them to return.
In other words, you get one shot. Maximise your chances and have your home looking its absolute best right from the day it goes on the market.
4. Staging the property yourself doesn't work
Why do we go to a doctor when we are sick? Why do we ask a mechanic to look at our car or an electrician to wire our home? It's because when it comes to a specialist task, we want an experienced specialist to perform it.
The same can be said of staging a property. The simple reality is, all of us have talents and things we are good at; for most of us, creating style in a property in a way that gives it a spacious and inviting look, is not one of them. At Homebase we recommend you call in the experts!
With the Homebase team, we bring more than just expertise.
We have access to furniture and accessories that are unavailable to most people.
We have an eye for detail that will ensure the right colours, the correct furniture size and proportions, the right artwork to complement your home.
We are able to stage an average family home in just half a day.
The saving you make on time and personal stress saved, and the peace of mind a professional styling team brings, is worth every cent.
At Homebase, we believe having your home professionally styled in preparation for selling is a wise investment, especially when it's part of a larger marketing plan. The relatively small cost can result in a great selling price.