Don't Sell Your Home Before Reading These Value Adding Tips
---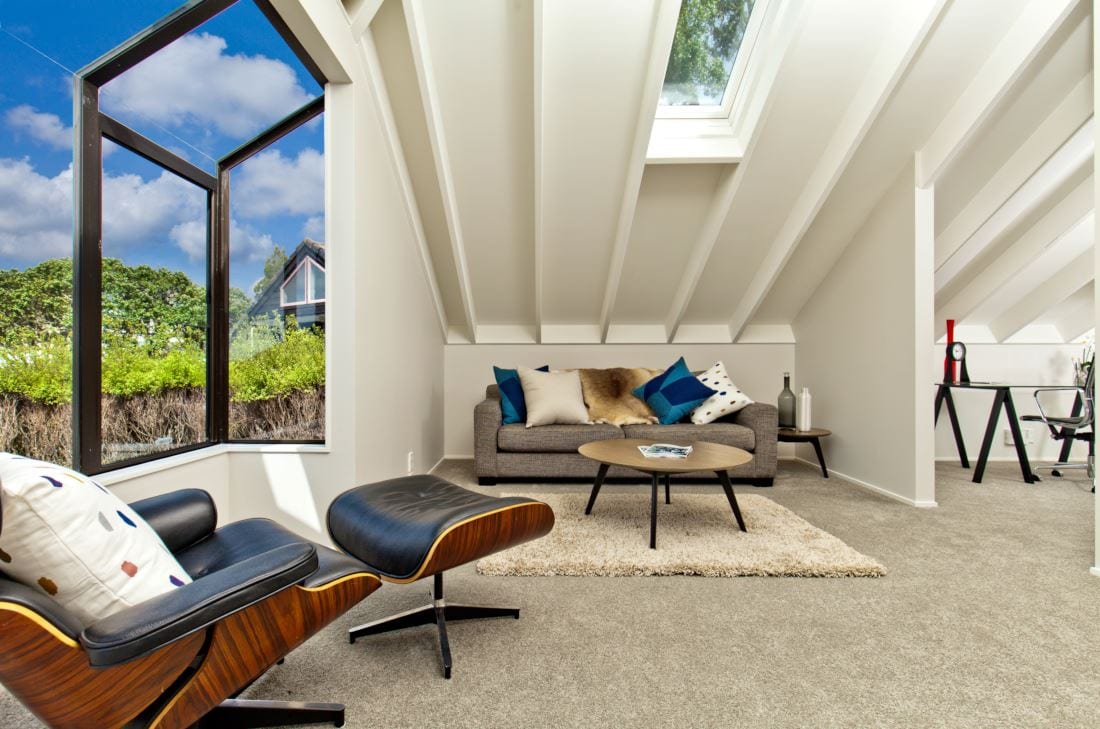 Ready to sell the house? Not quite! If you want to get the most out of your property sale, here are a few changes you can make around the house. We've gathered some local experts to give you the top six ways to increase the value of your home before you sell.
Set the Stage
One of the most important things to remember when staging your house is that you're not decorating for your personal taste, but for potential buyers. Let your personal quirks shine, but remember the type of buyers that will be looking at your house. Is it a young family? A retired couple? An investment buyer? How your house will be staged will drastically change when you take this into consideration. If you're concerned about space, Anthea from Homebase has a few tips. Create space in a small room by raising furniture off the floor where possible. Large mirrors can also create depth in a pokey room. Although rugs are a great way to ground furniture, they can be cumbersome in a smaller room, so best to avoid them if you're staging a small space. How your house will look in photos is also very important. Avoid dark colours that will make photos appear flat and use more neutral, lighter colours – this is also a great way to create space. Some funky splotches of colour will help create a personal touch, which you can include with pillows, artwork, and cute decor like vases.
Change dated light fittings with LED lights
Replacing your halogen bulbs with LED downlights might seem like a costly hassle, but in fact, the amount of money and hassle you save in the long run vastly outweighs this. According to Home LED, LED lights are significantly more energy efficient, safer, and hassle free than halogen bulbs, which will no doubt add some value to your home. Not only do they cut down the power bill by a lot, they also look tres chic, which will no doubt impress potential buyers when it comes to open homes!
Switching out curtains with blinds
No longer the annoying, cumbersome, dusty things they used to be, blinds are overtaking curtains as the preferred way to shade homes. Blinds now come in a seemingly endless array of styles and types, which can make it even harder to choose the right ones for your house. Home Vision Blinds Ltd. have some awesome tips to make it a little easier. Roller blinds are usually the most popular option for people as they easy to use and maintain. They come in a range of colours no matter what your interior decor is, and can easily be customised for different window sizes. If your house tends to get a bit nippy during winter, thermal roller blinds make the perfect solution. On the other hand, if your house gets too hot during summer, transparent roller blinds are also a great option for both shade and a view. You can even have both! If you like things a little more traditional, venetian blinds are also a great way to shade your home.
Getting your carpet professionally cleaned
It goes without saying that a dingy, dirty carpet won't go far in terms of winning potential buyers over when it comes to selling time. Therefore, getting your carpet professionally cleaned is yet another easy but essential step in getting the best return on investment when it comes to putting your house on the market. Although you can do it yourself, as the professionals have much more advanced equipment and cleaning products, it's usually best to leave this one to the big guns. Your carpet will not only look fantastic, but will also assure buyers that their new home will be allergen and dust free!
Getting your house painted
There's nothing like a new lick of paint to give your home a refresh. You can bring in professional painters to do it for you, but if you'd prefer to do it yourself, Go Day 1 Painting have a few tips. Do a test run before you commit to the colour and type of paint you've chosen, as colours will often seam lighter when applied to large areas then when on a colour swatch. Whether you're giving the exterior or interior of your home a facelift, sanding and priming are highly recommended to enhance the final finish, as well as reducing the amount of paint needed to conceal blemishes and marks. Quite possibly the best reviewed painters Auckland has, they also recommend that when it comes to exteriors, wet conditions will prolong drying time (or can even damage the final finish), so ensure you'll be painting in good weather to make the most out of your home's new coat!
Landscaping
Giving the yard a little tidy up can make all the difference too! Kate the Gardener has a few landscaping suggestions for making the front garden look spick and span. When weeding, focus on areas where the eye falls on first – that way there's no need to weed out the entire garden! Clearing walkways and thoroughfares are also super important. A green, tidy lawn also makes for a great selling point, so if your lawn needs a bit of attending to, pick up some spring feeding and weed control products. Edible plants like strawberries also add a homely touch to your garden, so if you have the room, pop some around for buyers to snack on while they wander around on open home days. For photos, it's the same as it is inside: pops of colour make all the difference! Place a few colourful plants around that will breathe some life into your yard.
And that's it! Hopefully these suggestions will have you celebrating come auction day. To get the most out of your upgrades, use the best quality and most environmentally friendly products possible. If you're unsure, always ask an expert! Most of all, have fun. It'll show your buyers as they walk through the doors just how much love and effort that's been put in, which will translate into love for your home on their part.